Seat has revealed its new Leon Cupra R ST – a performance version of its mid-size estate car.
Powered by a turbocharged 2.0-litre petrol engine, it produces 296bhp and can push the Leon Cupra R ST from 0-60mph in just 4.7 seconds.
Power is sent to the road through all four wheels via a seven-speed DSG gearbox, and Seat has fitted new uprights to the front axle to improve the car's cornering abilities too.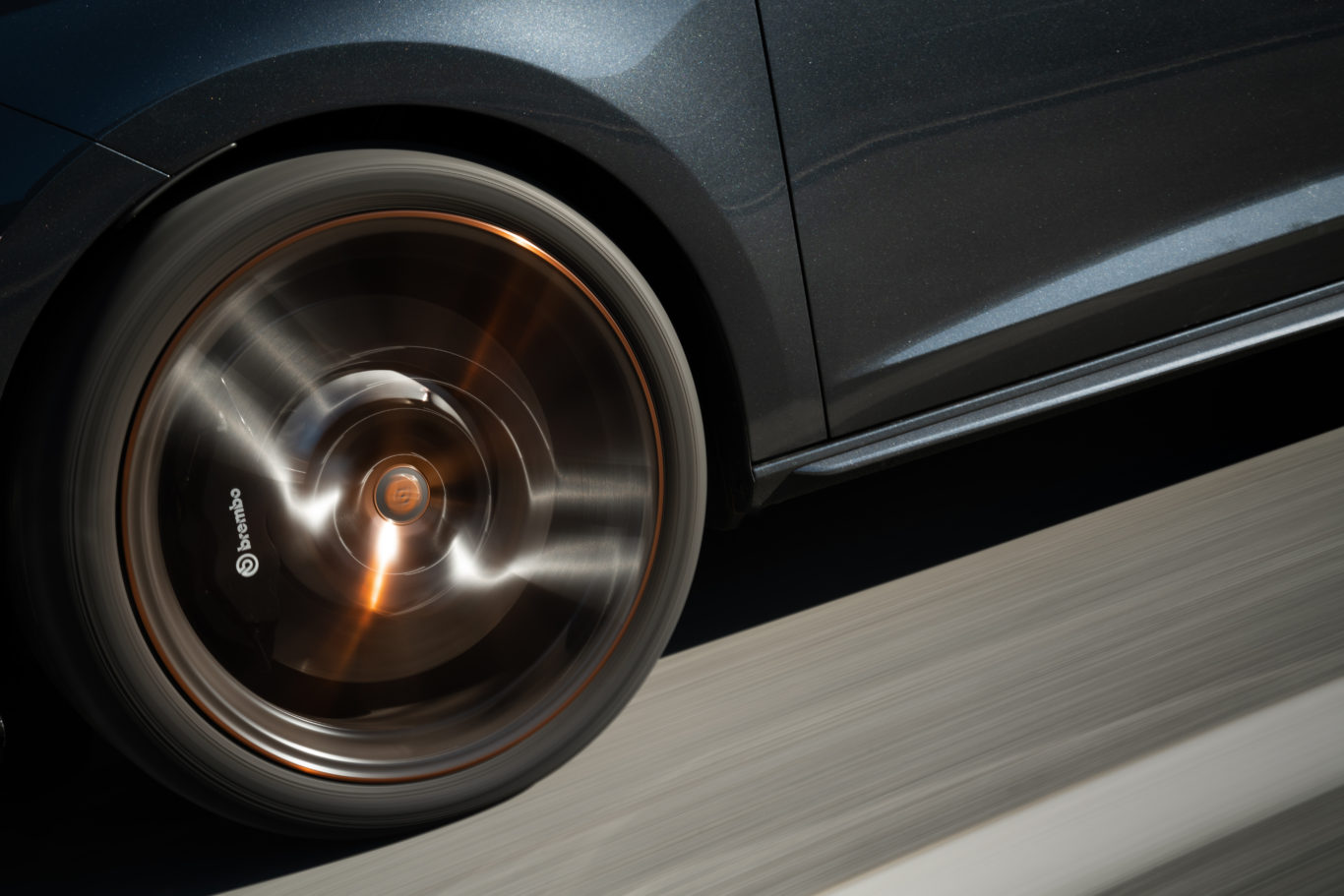 Antonino Labate, director of strategy, business development and operations of Cupra, said: "The Leon Cupra R ST represents our ability to make unique, exciting cars with the most advanced technology ready for the most demanding and diverse of drivers.
"It's the amalgamation of the brand's experience in motor racing and the ability of our design and engineering teams to seamlessly mix performance and functionality."
The exterior of the car has been treated to a range of visual upgrades to help distinguish it against the rest of the Leon range. Copper-colour highlights have been applied across the car's bodywork, while carbon fibre has been used on components such as the front splitter, rear spoiler and wing mirrors.
The same copper colour has been used on the Cupra R ST's 19-inch alloy wheels, which house upgraded Brembo front brakes.
Inside, a carbon-fibre effect material gives the cabin a performance look, while that copper colour has been again used on the climate control vents and the steering wheel logo. It even features on the stitching of the sports bucket seats.
Prices for the new Leon Cupra R ST have yet to be announced.
Source: Link